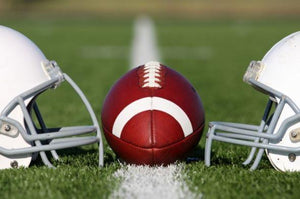 When Parents ask …
To our network of coaches-
Safety for coaches and players is certainly a concern amid the Covid-19 regardless of which sport (or how many) and individual plays. The high rate of contact between players has the potential to raise the infection rate between players but the CDC has developed specific guidelines for the health and safety once the state and local governments allow youth sports programs to resume practices and competitions.
As a parent, you may be wondering what steps you can take to help decrease the risk of Covid-19 for your family. The CDC recommends a sanitizer with a minimum concentrate of 60% isopropyl alcohol. In addition to hands sanitizers that can come in the form of a spray or a wipe, but what can you do to keep helmets and pads clean and disinfected as well?
Matguard Helmet and Pad Spray (and wipes) can be tossed in your child's gym bag for constant use that not only protects against Covid-19 but also combats MRSA, staph, impetigo, ringworm and bacteria. The high levels of Isopropyl Alcohol (70%- IPA) is used as the first line of defense against lice, Bed bugs and nits. Our products are already being used in over 5,000 football programs nationwide including colleges and pro teams
One of our clients says:
Truly A Wonderful Product!
Matguard disinfectant has been a wonderful addition to the MetroLacrosse supply closet. We service over 350 kids in the city of Boston throughout the course of a year and collect helmets and goggles back from them every season. That means a lot of dirty equipment that needs to be cleaned. 3 years ago we found Matguard and they have been the perfect solution to our used equipment. After every season we spray down the helmets and goggles with the disinfectant spray. They have extended the life of our gear and in turn, greatly help our organization save money and keep our kids safe from bacteria. Matguard will be a mainstay at MetroLacrosse! 
Click below to learn more about these products and how you, as a parent can combat Helmet & Pad funk!
---