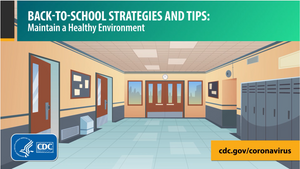 What to know about resuming education
Approximately 56 million school-aged children (aged 5–17 years) resumed education in the United States in fall 2020. See nces.ed.gov site for more facts.

According to the CDC " It is important for schools and communities to monitor multiple indicators of COVID-19 among school-aged children and layer prevention strategies to reduce COVID-19 disease risk for students, teachers, school staff, and families. These results can provide a baseline for monitoring trends and evaluating mitigation strategies."

To mitigate COVID, we need to take extra steps to protect our family. Wearing a mask and social distancing is not enough. We recommend you give your child their own personal size sanitizer that is trusted and approved by schools and coaches. Do not rely on publicly placed sanitizers to be used often or expect children to frequently wash their hands properly with soap and water.

What some of our coaches are saying about providing additional on-the-go-protection: "I wish I could give every student their own 8 oz personal size Matguard alcohol-based hand and body antiseptic product to take home with them and make my team more accountable for spraying or wiping down their own equipment and body after school, practice or a game." Watch our video blog about what one coach has to say about keeping his players safe.

To learn more about Matguard's patented alcohol-based hand and body antiseptic products checkout our Health Page. All of our hand and body cleanse sprays and antiseptic wipes are safe on skin and equipment. MATGUARD® kills 99.9% bacteria and viruses and is designed for everyday use.

Due to high demand for our 70% based alcohol formula and popular size and scents, stock up now on our hand and body cleanse 8 oz sprays.
---