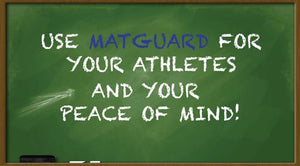 WHAT DO SPORTS TEAMS USE TO PROTECT THEIR ATHLETES?
Most of us have discovered that hand sanitizers are a convenient alternative when handwashing with soap and water isn't possible. You can help protect yourself and your family with simple hygiene. But what about away from home or outdoors? Germs are everywhere! They can get onto hands and items we touch during daily indoor and outdoor activities and can make us sick. 
What do schools and coaches use to kill COVID, infectious skin diseases and/or a broad spectrum of germs and viruses? Many schools and coaches have switched to Antiseptic Body Wipes & Sprays that contain a fast and safe acting and highly effective patented formulation to kill disease-causing microbes  on contact without caustic chemicals like bleach. When it comes to hand and body sprays, it really matters! Find out why many coaches use patented alcohol-based body antiseptic products to fight skin  and viral infections. 
The brand that is trusted by over 5000 sports teams is MATGUARD® because it is safe on skin and equipment. MATGUARD® Antiseptic Body Wipes & Sprays contain a fast-acting and highly effective patented formulation. The entire product line is recommended for use by people involved in contact sports, physical activity, healthcare professionals, emergency personnel, food service workers, and commercial establishments concerned with reducing the spread of germs that can cause disease, and  for controlling the hazards of cross contamination. 
Try Matguard's Helmet and Pads Bacteria Disinfectants. Aids in the prevention of bacteria and germ  issues on sports equipment including; Helmets- Pads- Training Equipment- Uniforms -Braces - Chin  Straps- Cleats-Gym and Weight Rooms.
---