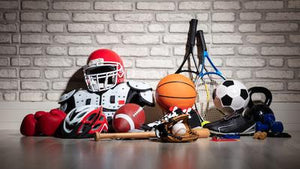 Keeping Your Sports Programs Safe
As an Athletic Director are you making decisions for the 2020-2021 season? Are you trying to decide the best strategy for maintaining the health and safety of your coaches and players? Social distancing and wearing a mask when appropriate are two of the main recommendations from the CDC for controlling the spread of Covid-19 but what about the disinfection of equipment and mats? How about hand sanitizing accessibility? It is important to achieve safety through prevention.
The CDC recommends using a product with at least 70% alcohol to aid in combating the Covid-19 virus. Like your Athletic Director, Matguard is here to help protect your team!
All of our products contain an active ingredient of 70% Isopropyl Alcohol.
Our unique formulation will not degrade equipment.
Matguard is quick-drying which means once applied to helmets it will not drip into the athlete's eyes.
Our patented formula cleans and disinfects without using harsh bleaches and chemicals that dry skin and are corrosive on equipment.
An important consideration. SuperBugs including MRSA have developed immunity against certain chemicals. Our formula causes the physical destruction of the germ or bacteria cell, so they won't mutate and develop bacterial resistance to MATGUARD products.
Whether you choose our gallon size of Helmet and Pad or our surface disinfectant; or our personal size 8oz Hand and Body Cleanse, Matguard has you covered. Matguard products also come in a coach sized 32 oz spray and convenient XL wipes.
Need help deciding? We are here to help.
---