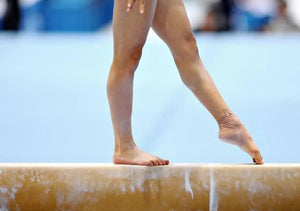 Gymnastics Safety and Equipment Disinfection
With gymnastics season right around the corner many Coaches, Parents and Students are probably wondering how everyone can stay safe from the Coronavirus. Of course, there will be social distancing and mask-wearing recommendations but what about keeping the mats and apparatus disinfected? Will coaches be able to spot gymnasts?
As the gymnastic community begins to discuss the safe return of students a few things to keep in mind is emotions will surely be running high and it may take students a bit longer to get back into competition shape. Coaches need to be patient and understanding.
The Centers for Disease Control offers specific guidelines for youth sports. These guidelines suggest creating small groups of athletes and coaches and suggesting these groups stay together for a period of time to reduce person to person contact. Other considerations may include giving each athlete their own container of chalk that they may take with them to each apparatus to reduce the risk of infection. Gym bags should remain with each individual gymnast and kept at least 6 feet apart from other gym bags. Create Hand Sanitation areas throughout the gym. Clean and disinfect equipment (balance beam, bars, mats, and vault) frequently.
What is the quickest and most time-efficient way to disinfect? It's simple. Matguard's premium athletic-surface-disinfectant spray is a great solution.
Having MATGUARD® Premium Surface Disinfectant keeps your athletes disease and harmful bacteria-free especially when used in conjunction with education on disease prevention. Adopt a policy of safety through prevention with MATGUARD®.
MATGUARD® Premium Surface Disinfectant Spray is a ready-to-use (No mixing) Hospital Grade formula of Isopropyl Alcohol (75%) combined with our Patented Germ and Bacteria denaturing agent is designed for cleaning and sanitizing all fitness or athletic equipment including; fitness equipment, mats and pads, training tables, sports gear, athletic shoes, and uniforms. Matguard is quick-drying and won't harm your mats and equipment.
Keep your gym, equipment and your coaches and athletes free from a broad spectrum of germs and viruses including MRSA, Hepatitis, Staph, E-Coli and 99.9% of all harmful bacteria with Matguard's premium athletic-surface-disinfectant spray.
---