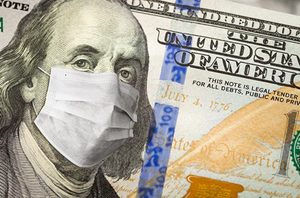 COVID-19—Failing to Plan, is Planning to Fail – Benjamin Franklin
Attention all Coaches
In this COVID-19 era, whether you are a first-year or a veteran coach, you face a new set of unique challenges. This is a new deal for everyone. We all been asked to step up and change our behavior and to work through these changes together. You might say the playing field has been leveled for every coach who eagerly awaits the day when sports resume.
This is especially true for high school and middle school coaches as they begin their preparation for the upcoming season. If coaches want the green light to open their season, they must have a plan to keep their kids safe and healthy under their control. A high coaching priority.
In uncertain times with no definitive answers, coaches haven't stopped putting in endless hours to help make sports great again. Thank you, Coach! https://www.maxpreps.com/news/8se6j3wmzkKw_siHXcwY7g/dear-coach--thanking-the-men-and-women-who-help-make-high-school-sports-great.htm
What can you do now to prepare for the months ahead and how we can help?
We work with over 5000 teams to help coaches fight COVID-19 and other infectious diseases. Leading sports teams in Pop Warner, Middle School, High School, College and Professional Sports also use our sports antibacterial & disinfectant product to protect their team from fungi, spreading other athletic-related skin diseases and to kill lice and bedbugs. These coaches are doing their part to save their season using the best-selling sports antibacterial & disinfectant products in the USA.
We can help you prepare, as well. It starts with changing the behavior of your teammates to keep them safe and healthy. Our products include a patented 70% isopropyl alcohol formula which are FDA-regulated and safe to use- free of bleach and other caustic chemicals. Our products are also easy to use, safe for your skin, quick drying and have no sticky residue. https://youtu.be/GP29qOw1VBc
Why Coaches will succeed with this plan
Coaches are well known for planning, explaining things well, and enforcing rules. And best of all, fully expect full cooperation and flawless execution when it comes to staying fit and safe. A good example is helmets and pads. They are worn correctly and kept clean, or else players do not practice or play. Personal hygiene is another example to stop spreading a virus or infection. But as you know, it must be done right and often to work effectively.
When done right, kids will use our product under the control of their coaches…in the locker room, weight room and gym; at sports facilities; to wipe down their equipment; and spray and wipe their bodies when they don't have access to soap and water or a shower.
Working through this together, we will get the green light to play in this COVID-19 era.
Almost everyone wants to reopen schools without raising the infection rate. Testing will absolutely help and must be brought up to scale. Testing helps inform if students are positive or negative. And can be used to help determine whether the student can attend school or participate in sports. A long road ahead? https://www.cnbc.com/2020/04/16/coronavirus-testing-needs-to-be-widely-done-before-economy-reopens.html
What is clear here we are working together. We need funding, political cooperation and a partnership which the government is working on to help reopen schools. People are frustrated, angry and scared, because we have never been through this before. Good communications are also a "must have" for the public to buy in.
Coaches should do the same to help reopen schools…communicate to their school board and the parents about what steps they are taking now to fight the COVID-19 virus and other infectious diseases. Let them know about our 70% alcohol-based product and how it is safe and effective on your team's hands, body, face, and equipment. Especially when your team does not have access to soap and water.
Sounds like a Plan
Hopefully, you can now see by working together we can aim for reopening schools for this fall 2020 season. When done right, the start of a new season will be a morale-booster for all of us.
We also know, no one has a crystal ball to predict when the new season will start. https://www.espn.com/video/clip/_/id/28890439 But at the same time we know from history "Failing to plan, is planning to fail" – Benjamin Franklin
Please don't wait to order our 70% alcohol-based sprays and wipes. Plan and order now while they are available, and to ensure they arrive before the start of your season. Stock up now so you can concentrate on going full-bore on game planning and execution. Don't let a shortage of disinfectant or sanitizer hold up your season. Order Now!
---