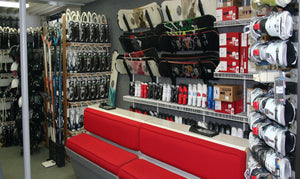 CLEAN YOUR EQUIPMENT!
Used By Many
 The equipment you rent while performing can be a host to millions of bacteria if not cleaned effectively. In this age, cleanliness is key when renting equipment from any rental shop. Since we are entering winter sports season, mountain rental shops will be seeing a lot of business. As a consumer, you want to rent equipment that has been thoroughly disinfected. With our helmet and pad disinfectant, used by thousands of sports teams, action sports facilities, other rental shops, and first responders to aid in the prevention of bacteria and germ issues, you can rest assured your customers will be getting clean equipment.
Why Is This Necessary?
With the world continuing the fight against Covid and its variants. Consumers want to feel protected against sickness while still participating in their favorite activities.
We currently have sold to numerous mountain rental shops including big snow at the American Dream Mall, as well as professional sports teams, amateur sports teams, combat sports gyms, and many more. With the assurance of cleanliness from our products, consumers can confidently rent equipment and most importantly have fun.
How does our product protect your body?
Over 5000 sports teams use and trust Matguard's body wipes to prevent skin infection and Matguard's Helmet and Pads to wipe or spray down their gear to stop the spread of germs and viruses. Also, check out Matguard Athletic surface disinfectants and cleaners for your everyday cleaning.
MATGUARD protects YOU from the nasty stuff! Our goal is to provide the best quality, easiest to use, and affordable products available to our market while playing an integral role in educating athletes, coaches and trainers on how to protect against infectious diseases and cross-contamination of equipment thereby reducing the effects of bacteria on people involved in sports.
To learn more about how Matguard is effective against a broad spectrum of germs & viruses, click here.
---