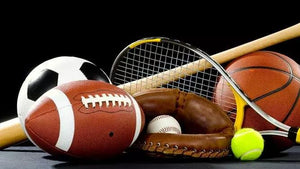 Are all sports alike when it comes to disinfecting?
Yes, all sports are the same when it comes disinfecting in this COVID Era
Up until recently, Matguard mainly marketed to football and wrestling coaches. But through word of mouth, thousands of other sports teams, action sports facilities, rental shops and first responders also used our product to aid in the prevention of bacteria and germ issues. Thank You, Distributors, Coaches, Athletic Directors, Athletic Trainers, Teachers and Parents.
Pre-COVID, Teams used our #1 selling Helmet & Pad Sanitizer on the market to sterilize and deodorize Helmet, Pads, Sports Gear, Athletic and all safety equipment. But in this COVID era, many sports, and athletes as well as gyms and studios use our products to also mitigate and kill COVID-19. Now orders are mostly coming from Football, Wrestling, Lacrosse, Hockey, Basketball, Baseball, Soccer, Track and Field teams.
Sports Disinfectants are critical for re-opening their season. Today, bats, sticks, rackets, clubs, and balls need to be wiped down after multiple use. As well as any frequently used equipment or touched athletic surfaces.
Our wipes are made with a heavier grade woven wipe. Many High School, Pro and College Teams order this deluxe wipe to safely clean and disinfect all sports gear and equipment. Matguard also makes a great Body Wipe and Spray too. Premium XL Body Wipes & Hand and Body Cleanse Spray …Now in Stock
Regardless of which sport you play, Matguard's wipes, sprays and foam are the most effective Skin Disease and MRSA Prevention products on the market! Most of Matguard's leading sports teams, gyms and yoga studios buy our surface cleaner and helmet and pad products by the
Gallon. The most economical size you can buy. Premium Ready-To-Use Disinfectants …Now in Stock
Matguard also offers a highly concentrated EPA approved product called MATPRO. The professional choice for disinfecting which comes in a 32oz and Gallon size. Economical, and highly rated for MRSA and Norovirus prevention. Perfect for mats, large locker and weight rooms, turf fields and high traffic athletic surfaces. MATPRO is also safe on skin and surfaces. No caustic chemicals and kills viruses, germs and bacteria on contact. MATPRO "The Professional Choice" …Now in Stock
---