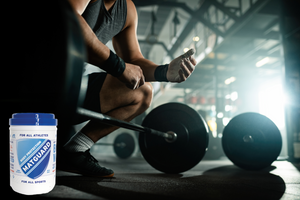 Stay Clean, Stay Confident: The Matguard Body Wipes Difference
When it comes to maintaining hygiene and feeling confident, Matguard Body Cleansing Wipes have revolutionized the game. Our mission at Matguard USA is simple yet powerful: to empower individuals with convenient and effective solutions for staying fresh and clean on the go. In this blog post, we delve into the transformative Matguard Body Wipes difference that helps you conquer your day with confidence.
The Ultimate Body Wipe Experience
At Matguard USA, we believe that body wipes should do more than just clean. They should invigorate and rejuvenate, leaving you feeling revitalized and ready to take on the world. We take great care to meticulously craft Matguard Body Wipes, ensuring they provide you with the ultimate cleansing experience. Offering a quick and efficient way to wipe away sweat, dirt, and odor.
Convenience Redefined
Life is fast-paced, and we understand the need for convenience. Matguard Body Wipes are your perfect companions for those times when a shower isn't readily available. Whether you've just crushed a rigorous workout, need a quick refresh during a busy workday, or are on an outdoor adventure, our body wipes offer a hassle-free solution to keep you feeling your best.
Unleash the Power of Active Ingredients
What sets Matguard Body Wipes apart is our commitment to quality and effectiveness. Our wipes are infused with a unique blend of active ingredients that not only cleanse but also provide a lasting sense of freshness. These wipes are enriched with skin-loving nutrients that soothe and nourish, ensuring that you not only stay clean but also maintain the health of your skin.
Body Wipes for Every Lifestyle
We understand that everyone's needs are different. That's why we offer a range of Matguard Body Wipes tailored to different lifestyles. Whether you're a man or a woman, an athlete, a traveler, or simply someone who values hygiene on the go, we have a body wipe designed to meet your specific requirements.
Body Wipes for Men: Matguard USA recognizes the unique needs of men. Our specially formulated body wipes for men are designed to tackle sweat and odor effectively, leaving you feeling confident and ready for whatever the day holds.
Body Wipes for Women: Women deserve body wipes that cater to their needs. Our body wipes for women are gentle yet powerful, offering a refreshing cleanse that helps you stay comfortable and confident no matter where life takes you.
A Clean Slate: How to Use Matguard Body Wipes
Using Matguard Body Wipes is as easy as 1-2-3. Here's how to make the most of your wipe-down experience:
Grab a Wipe: Pull out a Matguard Body Wipe from the convenient packaging.
Wipe Away: Gently cleanse your body, focusing on areas prone to sweat and odor. Enjoy the invigorating sensation as the active ingredients work their magic.
Toss and Go: Once you're feeling fresh, simply dispose of the used wipe responsibly. No mess, no fuss – just a clean start to your day.
Uncompromising Quality and Sustainability
At Matguard USA, we take pride in our commitment to both quality and the environment. Our body wipes are crafted using high-quality materials that are gentle on your skin and tough on impurities. Moreover, we're dedicated to minimizing our ecological footprint, ensuring that our packaging and materials are as sustainable as possible.
The Verdict: Elevate Your Confidence with Matguard Body Wipes

In a world where time is of the essence and confidence is key, Matguard Body Wipes offer a game-changing solution. With their convenience, effective cleansing power, and focus on your well-being, these wipes empower you to embrace each day feeling fresh and confident. Whether you're a man, a woman, an athlete, or an adventurer, Matguard Body Wipes have your back – or rather, your body – covered.

Elevate your hygiene routine, conquer your day, and experience the Matguard Body Wipes difference. It's time to stay clean, stay confident, and embrace a new level of freshness wherever life takes you.

Remember, Matguard Body Wipes aren't just wipes – they're your ticket to a more confident, cleaner you. Make them a staple in your daily routine and feel the difference for yourself. Embrace the convenience, embrace the freshness, and let Matguard USA be your partner on your journey to a cleaner, more confident you.

Get ready to conquer the world, one confident step at a time, with Matguard Body Wipes.
---