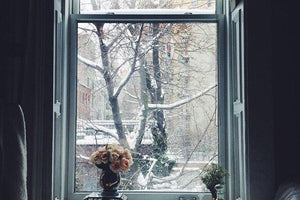 IS IT WISE TO OPEN WINDOWS IN THE COLDER MONTHS?
Do the health benefits outweigh heating bills? We want to know because when it comes to fighting viruses, we believe fresh air beats stale and dry recirculated air in your home, at school, at work, in your car or on the bus. It also banishes odors.
In addition, a growing body of research suggests that indoor air quality and thermal comfort are leading factors in employee productivity. According to a study conducted by the University of Tulsa found that proper ventilation was key to improving academic performance.
Try making it part of your daily ritual to breathe fresh air.  To start, open your windows for 15 minutes a day or more based on weather conditions. If your fuel bills or too high, take a walk 15 minutes a day.  There are always alternatives. We know this from fighting COVID, like washing or sanitizing your hands, disinfecting frequently touched surfaces, social distancing, wear a mask, etc.
Make sure you know the difference between antibacterial and disinfectants. Matguard's antibacterial 8 oz sprays and body wipes are safe on hand and body and will never dry out your hands and skin. Matguard's disinfectant 32 oz sprays and XL surface wipes are safe on surfaces and equipment.
Start the new year out with this daily ritual and in case you missed any of other 2020 blogs, please take a look back at our news blogs or video blogs.
Happy New Year from the Matguard Team!
---