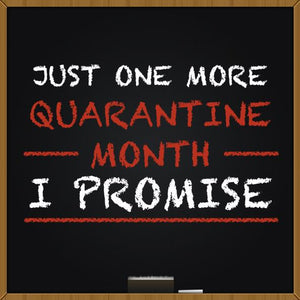 COVID-19—Our Pledge to You and Your Team
We will help you protect and prevent your teammates from the spread of COVID-19 for this football season. We know If we don't plan now, high schools and colleges may not have a football season this year! We are ready to work with you.
Why us?
In the last 15 years, we have worked with over 5000 teams in providing: 1) the leading helmet and pad disinfectant products and 2) the proper protocols to prevent the spread of any virus or disease.
About us?
All Matguard products meet the obligations of the EPA and CDC. The EPA, FDA and CDC recommend Alcohol Wipes and Sprays for killing Covid-19 Virus. Our patented 70% isopropyl alcohol formula used in our products is also registered to kill many of the more virulent viruses including MRSA, H1N1, SARS, and other high-level pathogens. What MATGUARD Kills
About Alcohol?
Alcohol does kill germs, as long as the solution you are using is the right percentage of alcohol. Hand sanitizers should be 60% to 95% alcohol to kill germs most effectively. Alcohol-based disinfecting solutions should be at least 70% alcohol and can be used to clean things including table surfaces, light switches, gym equipment, railings, mobile phones, and high contact surfaces.
Our leading Helmet & Pad disinfectant product containing a Dupont developed 70% alcohol formula is key to keeping your season alive. Especially if you order our 70% alcohol Body Wipes (Item 10065) which should be made available for players to use immediately following the game. So, if your players are not showering, they have a level of protection that you as a Coach can control! How MATGUARD stacks up
Why act now?
Until the world goes back to the new normalcy, you as an Athletic Director, Athletic Trainer, Conditioning Coach or Head/Assistant Coach will be asked, "What are you doing to mitigate COVID-19
concerns for your Athletes for the upcoming Football Season?" If you don't have a plan, prepare to be told what to do….and risk not having football this year. Education is the best way to prevent outbreaks
Just think about the scholarships, the ability to go to a college, the ability to get into a better college and all the emotional connections if the fall sports seasons are cancelled.
Our promise
"We want to make sure sports are safe again and would not want to jeopardize the health of any Athlete, Coach or spectator, and if the virus is still extremely active we will defer to health officials in determining proper protocols for the prevention of the spread of any virus or disease." At the same time, we are making our voice heard to help change the mindset of people who think it would be good to cancel sports altogether, just because it's easy to do.
Athletes promise
The underlying message is "don't underestimate an athlete's promise or their generation. When they set their mind to doing something. They can change the world! Don't let them down!
---